Open Living Space
Outdoor Shower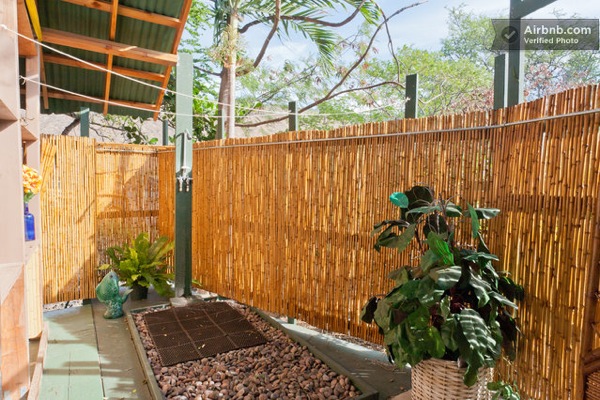 Dining and Living
Surf Shack Bathroom
Bedroom
Outdoor Kitchen
On the Map
Images: Airbnb
This little Bali style cottage in Captain, Cook, Hawaii is just awesome. It's at Kealakekua Bay and is nestled under a large beautiful ficus tree in the peaceful and historic Napoopoo Village and it's about a minute walk to Manini Beach Park.
The cabin is built with reclaimed bali teak panels and uniquely decorated with antiques and surfboards all over the ceilings. And I like the outdoor kitchen, too. I absolutely love it just as it is, how about you?
For more info/pics and booking info click here.
If you enjoyed this Bali style cottage in Hawaii you'll love our free daily tiny house newsletter!
Facebook Comments
comments