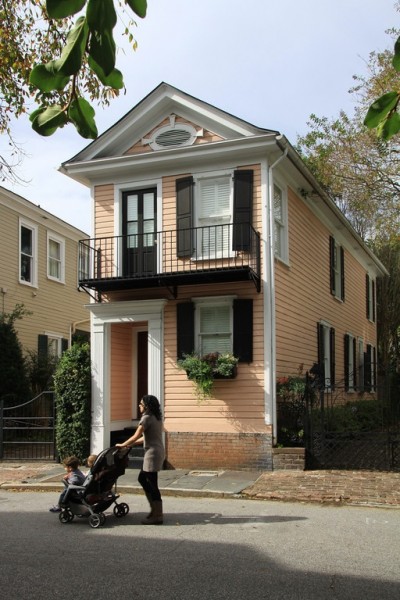 Photo Credit Charleston Daily Photo
I just love small houses like this because I feel there should be way more of them. I think that if developers would build homes like this that there would actually be a lot of success in selling them, wouldn't you say? I mean, I'd buy or rent one. It's just so sad that there are hardly any available. Where I live there just aren't many at all. And if there are someone is happily living in one and isn't going to leave.
So why don't real estate developers realize this and capitalize on the trend? To me it seems like an opportunity to create affordable housing. And they can still turn a profit. Why do you think it is that we don't get to see more homes like this being designed, built and offered for people? My thoughts are that it's going to begin happening more and more. And if we can help encourage folks to do so, we can make this a better world for people.
If you liked this little two story cottage with a balcony you'll really enjoy our free daily tiny house newsletter.
Facebook Comments
comments