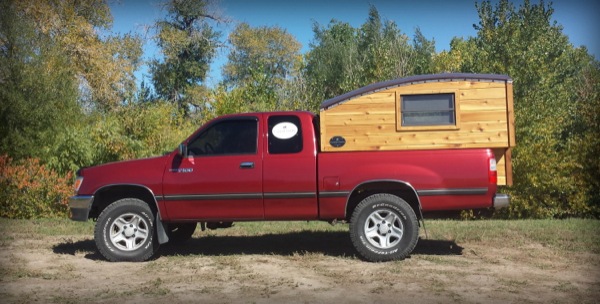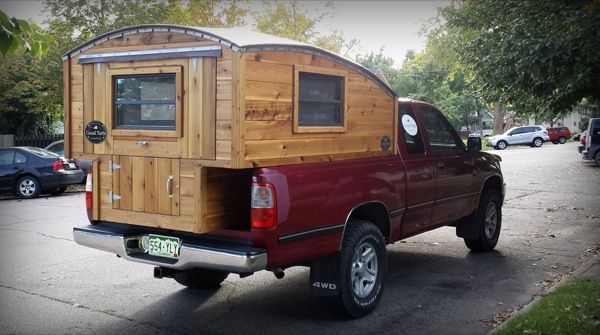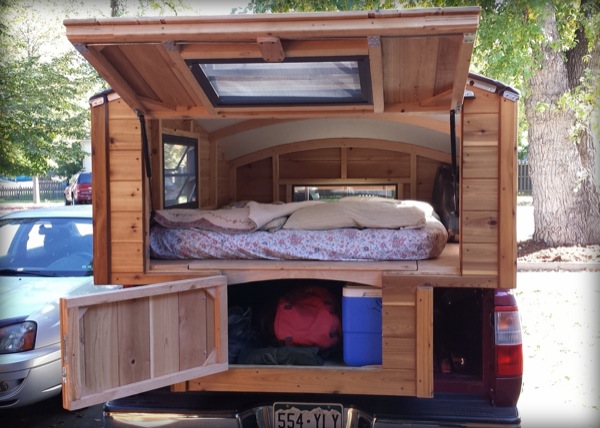 Video
"New design for Casual Turtle Campers, the Half Shell is a slimmed down, non-cabover, slide-in truck camper/sleeper that also functions as a traditional topper/cargo hauler. This particular model is designed to best fit a Ford Ranger or first generation Toyota Tacoma/Nissan Frontier, though will fit other pickups as well. It weighs in at 455 lbs, and features a removable queen size bed platform."
Really a neat little camper design, and it can be modified to fit any pickup truck.
For more information, have a look at: http://casualturtlecampers.com/new-model-the-half-shell/ and http://santafe.craigslist.org/rvd/4114991384.html
Reasonable delivery options from Colorado available. Thanks for your interest.
If you liked this micro camper you'll love our free daily tiny house newsletter!
Facebook Comments
comments