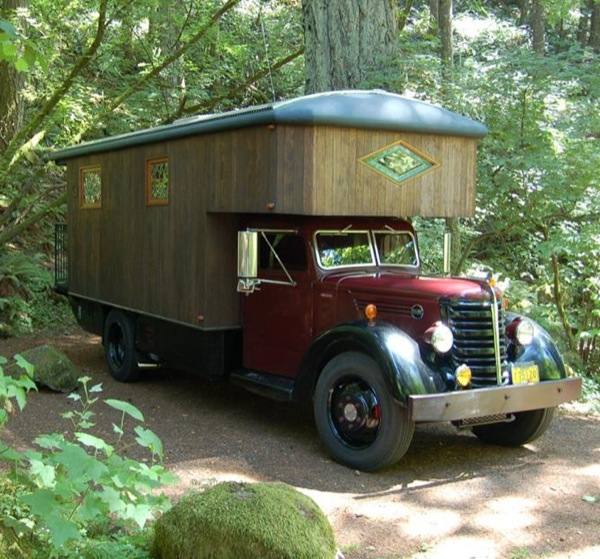 "All design, fabrication, assembly, carpentry and cabinet work, except as noted in the acknowledgements below, were performed by The Federal Motorhome Company, under the direction of CEO John M. Driscoll. My wife and partner, Valerie, accepted the responsibility for esthetic considerations, such as colors, fabric, and furniture. Her choices helped transform this vehicle into a home. The project has been a great journey over the past 42 years. We have traveled about 40,000 miles through 20 states and Canada and the time we have spent living and raising our family in it probably adds up to a year." (source)
The house has been built onto a 1949 Federal flatbed farm truck which he bought in 1971 for just $125.
Learn more about this housetruck here.
The Big Maroon has also recently been seen at The Flying Tortoise blog by Keith Levy and Tiny House Living by Michael Janzen.
Please don't miss other exciting tiny homes – join our FREE Tiny House Newsletter!
Facebook Comments
comments