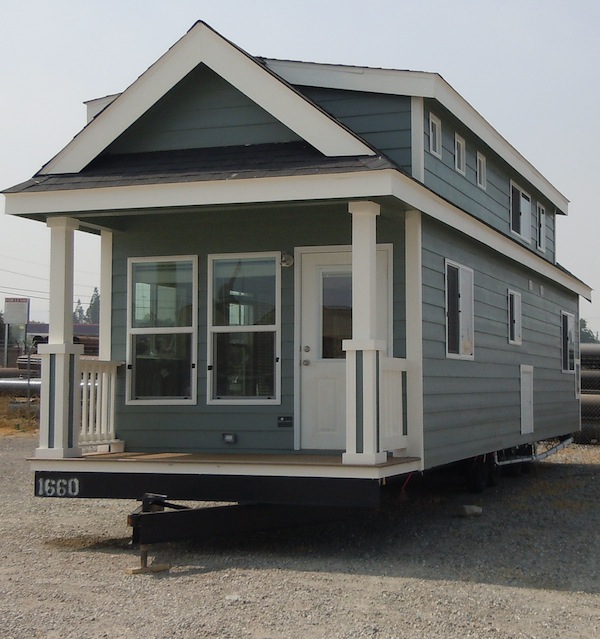 If you want to live tiny but just not THAT tiny you can always go for a Park Model home like the one featured above. My only warning is that these aren't always built to the highest quality standards. For example in many cases they'll use the lowest quality plywood for these homes which don't last very long and end up rotting over the years.
Question the Quality of Park Models
So before you spend your hard earned money on something like this, ask questions, do your research and be sure that you're getting a quality product for your money. Unless of course you don't mind doing some rehab work later on.
Why Tiny Houses are often More Expensive than Larger Park Models
And if you're wondering why sometimes builders charge more for hand built tiny houses on trailers (the ones that are REALLY tiny, like Tumbleweeds) one of the reasons is that it is a high quality product in and out. No corners are cut, no cheap materials are used to save a buck that end up costing you lots of bucks later on.
Special Permit Needed to Tow Larger Homes Like This
Another important point on Park Models is that you'll need a special permit to tow them because they're wider than 8'6″. Not that you would want to move one of these very often, but I thought you should know!
Images: Modular Lifestyles
More Tiny House Info, Pics and Videos Delivered to your Email!
If you enjoyed this post on big tiny houses you'll love our free daily tiny house newsletter!
Facebook Comments
comments