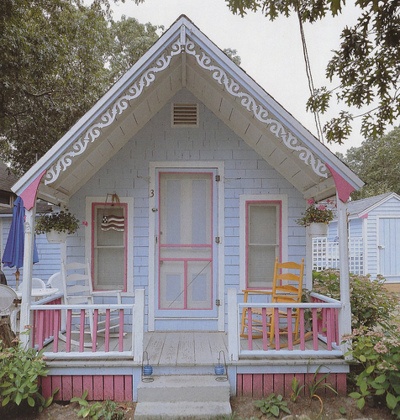 Isn't this little cottage so fun looking? Seems like anyone who'd step foot near it or in it wouldn't be able to help but smile. But that might just be me. And you.. I wish we could go inside but unfortunately we can't.
But while we're looking at it I'm curious if you'd make your future tiny house anywhere near as colorful as this? I think it helps bring life to the structure for sure. This one looks like it belongs in the Florida Keys. Or here.
If you enjoyed this little cottage you'll love our free daily tiny house newsletter!
Facebook Comments
comments