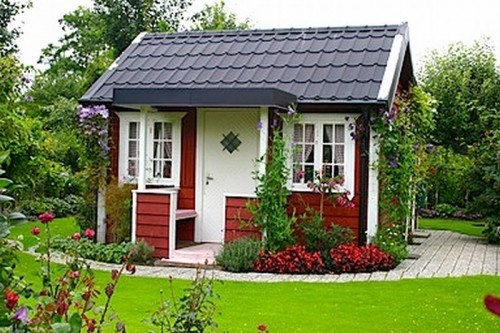 Sweden seems to have so many awesome examples of beautiful tiny cottages. Sure they may not be used for living. Many and most are most likely for gardening. But I still find them inspiring for those of us who wish to design and build little, beautiful and affordable tiny houses around the world for people who want and need them.
"The movement of the allotment gardens reached Sweden in the beginning of the last century. The allotment gardens quickly spread among the big towns from Malmö in the south and to the far north of the country. Today, there are about 42 000 owners of allotment gardens in Sweden." (Source)
Video Slideshow of Even More Little Swedish Cottages
If you liked this post you'll love our free daily tiny house newsletter!
Facebook Comments
comments