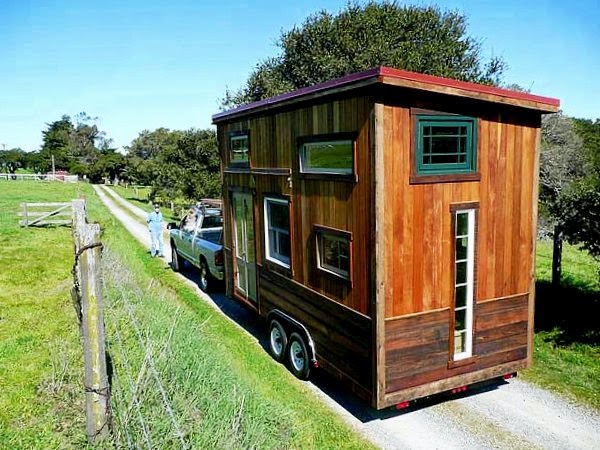 I don't know about you but some of my favorite tiny houses are those which the owner/builders have put in the time to design and build with reclaimed materials. And Colin's coastal cabin totally embodies that look and feel with his tiny rolling house.
Using Reclaimed Materials to Build Tiny
Colin's friend, Steve, taught him how to use salvaged materials a few months prior to getting started. Get the complete tour and story of how it was built over here at Kent's blog post on Colin's tiny house.
How the Heck do you Build on Wheels?
Colin, the owner/builder of this house, also used Go House Go by Dee Williams and the Tiny House Construction Guide by Dan Louche to learn how to build it and to guide him through the processes of building a wood framed house onto a trailer.
Get More Tiny Housing Related Stuff in your Email
If you enjoyed this reclaimed tiny home on wheels you'll love our free daily tiny house newsletter!
Facebook Comments
comments