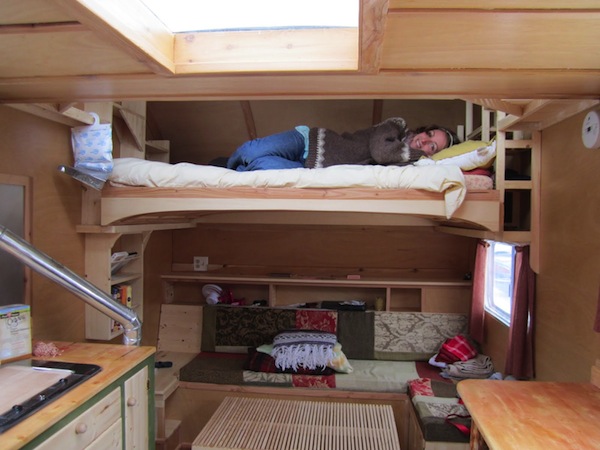 I'm just so impressed with this teardrop trailer tiny home because it has so many useful features packed into a small and aerodynamic package which makes it great for those of us who want to use our build for traveling. For me I've always wanted to adventure with a tiny house on wheels but I soon realized that it's sort of impractical because they're heavy and huge compared to travel trailers. But here's a solution that works and you can still get that homemade wood/cabin feel that's so attractive with tiny stick built homes on trailers.
See more pics, learn more, and see how it was built over at the builder/owners blog.
If you enjoyed this tiny home teardrop help us spread the word with a "Like" or share below, tell us your favorite part about it in the comments and join our free daily tiny house newsletter for more!
Facebook Comments
comments